Central European Studies
CENTRAL EUROPEAN STUDIES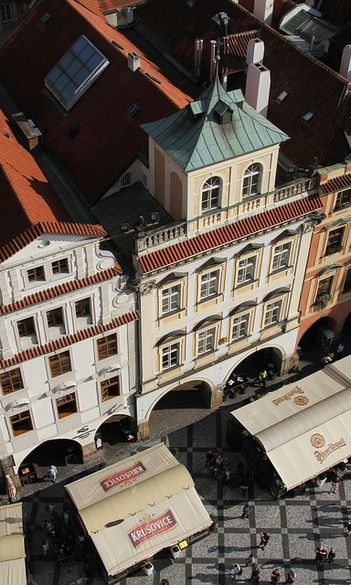 A) ABOUT THE PROGRAM
Central European Studies is an interdisciplinary master's program at Eötvös Loránd University (ELTE), involving five institutes at the Faculty of Humanities (History, Slavonic and Baltic Philology, Germanic Studies, Hungarian Literature and Cultural Studies, and Romance Studies). The host department of the program is the Department of Economic and Social History, but several other departments of the Institute of History as well as departments of the other institutes participate in it too.
The aim of the program is to train broad-based area experts by providing comprehensive and wide-ranging knowledge of the Central European region. Some courses deal with the region's history, cultures, languages, literary traditions, and societies; other subjects focus on past and present political systems, geopolitical factors, economies, international relations, minorities and minority politics, cities, and urban architecture. There is an emphasis on the common heritage of Central Europe, but the curriculum also provides an opportunity for students to immerse themselves in the histories and current characteristics of individual countries.
A major attraction of Central European Studies is the opportunity to learn regional languages (e. g. Polish, Czech, Slovak, Serbian, Croatian, Slovene, Romanian or Ukrainian). The program builds upon the uniquely rich variety of languages taught at ELTE and the expertise of philology departments in language instruction. English academic writing is also part of the curriculum.
A specialization track of the master's program in Central European Studies is international relations and diplomacy.
For the full list of courses (study units) and the program's requirements please visit
https://btk.elte.hu/dstore/document/3347/CES%20MA.pdf
To whom is this program recommended and what kind of skills does it provide?
Central European Studies is recommended to applicants who wish to obtain a broad and versatile knowledge of the Central European region and acquire complex language skills; it is meant for students who are ready to put their cultural skills and factual knowledge into practice.
This program enables students to understand Central Europe as a cultural region, and identify those cultural, artistic, linguistic, historical, political, economic, and societal forces which shaped this region throughout its history. It enables students to build further knowledge on this sound footage during their later careers and apply their knowledge as well as skills in practical fields. After completing the program, students will be able to effectively cooperate with various cultural communities related to Central Europe and develop an openness toward the multinational and multilingual culture of the region.
The program enhances students' analytical and discussions skills as well as their writing skills. It also develops students' abstract thinking and encourage them to approach problems with diverse methodologies. The program inspires students to further develop their general knowledge as well as their language skills during their later studies, build strong professional identities, and commit themselves to constant self-education during their careers.
What are the strengths of program?
Professors teaching in the program are embedded internationally in both university and research networks. All professors have studied and/or guest-taught in Western Europe, North America or in various institutions of higher education around Central and Eastern Europe. Professors' lists of publications include several monographs and edited volumes in English, French, and other languages; they have been publishing in highly ranked, peer-reviewed international as well as Hungarian journals. They are involved in numerous research project as well.
In recent years, all these projects have yielded important volumes and academic relations regionwide and beyond. One major strength of the program is thus its professors' academic distinction and their networks of international relations from which students can also benefit. Another major strength of Central European Studies is the uniquely rich variety of languages taught at ELTE and the university's impressive number of diverse philology departments specializing in regional languages, cultures, and literatures. A further plus is certain professors' practical work experience in international relations and cultural diplomacy.
B) GENERAL INFORMATION
Title

Central European Studies MA

Degree

Central European Studies Expert

Type

Degree program

Work schedule

Full time program

Level

Master level (MA)

Accreditation number

FNYF/607-3/2021

Faculty

in Hungarian: Eötvös Loránd Tudományegyetem (ELTE) Bölcsészettudományi Kar

in English: Eötvös Loránd University (ELTE) Faculty of Humanities

Homepage: https://www.btk.elte.hu/en/

Institute

in Hungarian: Történeti Intézet

in English: Institute of Historical Studies

Homepage: torint.elte.hu

Host department:

in Hungarian: Gazdaság- és Társadalomtörténeti Tanszék

in English: Department of Economic and Social History

Webpage: http://www.soc-econ-hist.elte.hu/

Language

English

Duration

4 semesters

2 years

ECTS credits

120

Place / ELTE Campus

Trefort Kert, Astoria

Director of Studies / contact

Dr. habil. Erika Szívós (on sabbatical leave in 2023)

E-mail: szivos.erika@btk.elte.hu

Prof. dr. Dániel Bagi (Acting Director of Studies in 2023)

E-mail: bagi.daniel@btk.elte.hu

Availability of specialization year

Available / Not available